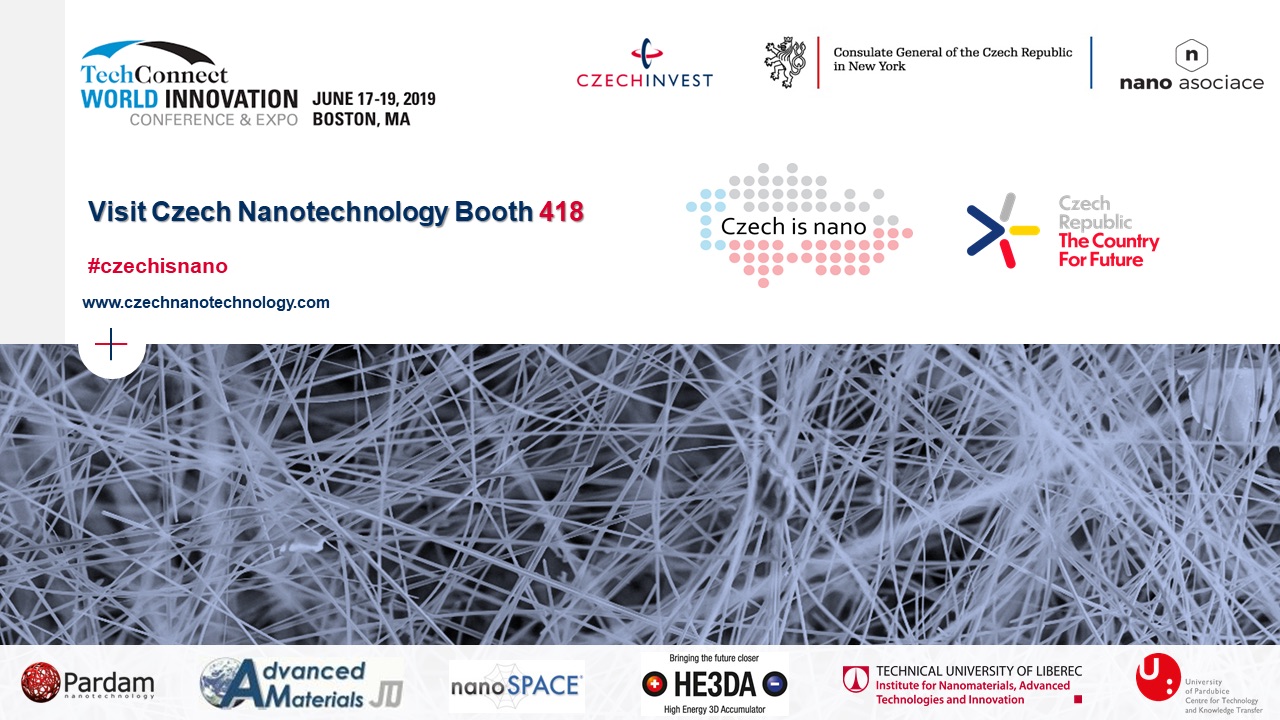 Advanced Materials-JTJ Ltd. will join Czech Nano mission for a third appearance and take part in the largest TechConnectWorld / Nanotech 2019 nanotechnology fair in North America, which will be held in Boston this year.
This is an opportunity for AMJTJ to establish new contacts and promote the marketing of our environmentally friendly FN NANO coatings in the US.
In the past AMJTJ has promoted HE3DA with the introduction of its 3D lithium battery in cooperation with other partners in the Czech nano field with whom we have been cooperating for a long time.